Are you looking for an affordable way to give your kitchen a facelift? Painted and refinished cabinets may be just what you need to transform your space. Revamping outdated cabinets is a great way to improve the aesthetics of your kitchen without breaking the bank. Plus, it's a DIY project that you can tackle on your own. Here are some DIY tips and techniques on how to paint and refinish your cabinets.
Materials Needed:
– Screwdriver
– Sandpaper (120- and 220-grit)
– Liquid deglosser
– Tack cloth
– Primer
– Paintbrush
– Paint (oil-based or latex)
Steps:
Remove cabinet doors and hardware: Use a screwdriver to remove cabinet doors, drawers, and hardware.
Clean surfaces: Clean all surfaces using a mild detergent and water to remove dirt and grease.
Sand surfaces: Sand all surfaces with 120-grit sandpaper to roughen up the surface and remove any gloss. This will help ensure that the primer and paint adhere well.
Degloss surfaces: Wipe down all surfaces with liquid deglosser using a tack cloth. This will remove remaining contaminants and eliminate the need for sanding between coats.
Apply primer: Apply primer to all surfaces, using a paintbrush. Allow it to dry completely before proceeding to the next step.
Apply paint: Once the primer is dry, apply paint using a paintbrush in long, smooth strokes. Allow the paint to dry completely before applying the next coat.
Reinstall doors and hardware: Once the final coat of paint is completely dry, reinstall the doors and hardware.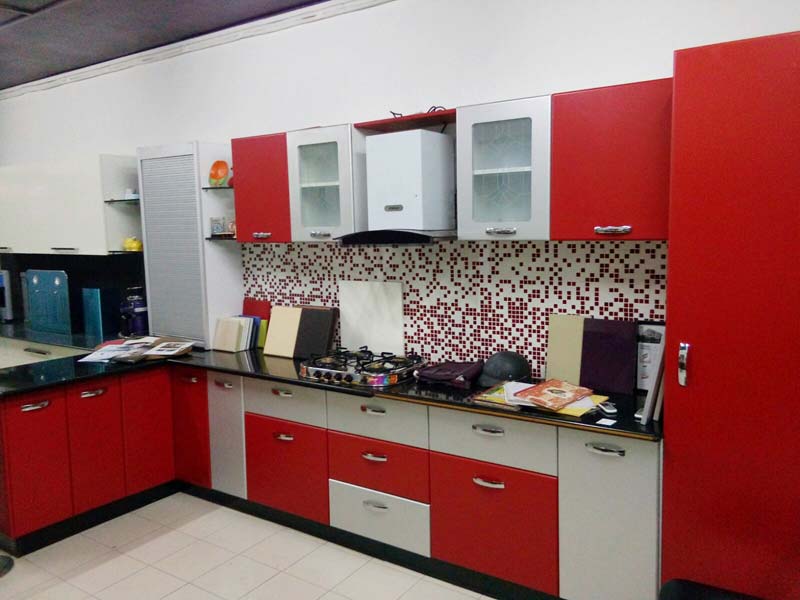 Tips and Techniques:
– If you are using oil-based paint, make sure you work in a well-ventilated area as it emits fumes.
– Use a high-quality paintbrush for a smooth finish.
– Painted and refinished cabinets often look best when using light colors such as white, beige, or light gray, but feel free to choose a color that best suits your style and decor.
– If you prefer a natural wood look, consider a stain instead of paint.
Painting and refinishing cabinets is a great way to update your kitchen on a budget. Proper preparation is the key to success, so take your time and follow the steps outlined above. With a little hard work and patience, you will love your newly refreshed kitchen cabinets.