It's hard to believe that in just a few years, we'll be entering a new decade. With technological advancements and a shifting focus on sustainability, it's clear that the furniture industry is set for some exciting changes over the next few years. Whether you're looking to refresh your home decor, or you're a professional in the furniture industry, here's what you can expect from the latest furniture trends.
Sustainability Takes Center Stage
One of the biggest changes we're likely to see is a shift towards sustainable furniture. Consumers are becoming increasingly aware of the environmental impact of their purchases, and the furniture industry is no different. In the coming years, we can expect more brands to prioritize sourcing sustainable materials, reducing waste, and producing furniture that stands the test of time. From eco-friendly fabrics and natural woods to upcycled and recycled materials, the furniture industry is taking steps to become more environmentally conscious.
Smart Furniture Takes Over
Technology is changing the way we live, work, and interact with our homes. Smart furniture has already made its mark in the industry, but over the next few years, we can expect it to become even more common. From voice-activated sofas and smart coffee tables to temperature-regulating mattresses and programmable lighting, the possibilities are endless. As we rely more and more on technology in our daily lives, it's natural that our furniture should keep up with the times.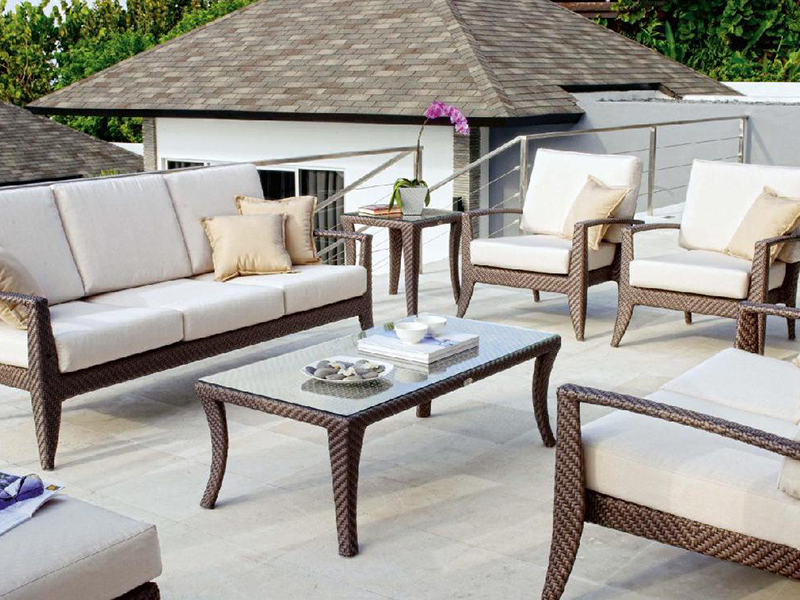 Bold Colors and Textures
For a while, neutral tones and minimalist design have been the go-to for furniture trends. However, bold colors and textures are set to take over in the coming years. Expect to see bright hues and statement fabrics dominating the scene. Whether you're looking to add a pop of color to your living room or incorporate texture into your bedroom, there's no shortage of options available.
Multifunctional Furniture
As homes become smaller and more compact, multifunctional furniture is becoming increasingly popular. Furniture that can serve multiple purposes, such as a sofa bed or a dining table with built-in storage, allows you to make the most of your space without sacrificing style. Expect to see more compact and versatile furniture designs hitting the market in the coming years.
The furniture industry is constantly evolving, and the next few years are set to be an exciting time for innovation and creativity. From sustainable sourcing and high-tech furniture to bolder colors and multifunctional designs, the latest furniture trends have something for everyone. Keep these ideas in mind the next time you're looking to refresh your home decor, or if you're searching for the latest trends in the industry. The world of furniture is only going to get more exciting from here!